Comprehensive Rehabilitation
Rehabilitation care empowers patients to recover, recuperate, and regain the strength and mobility they deserve. Our skilled team works individually with patients to guide them through the rehabilitation process in a positive, encouraging way.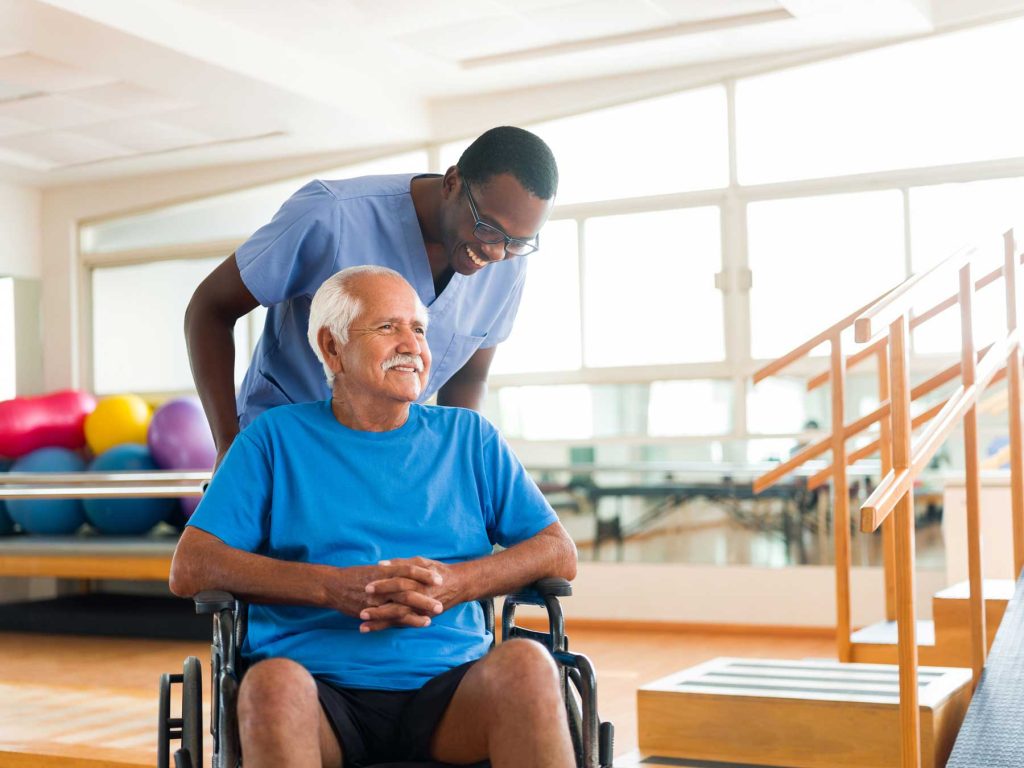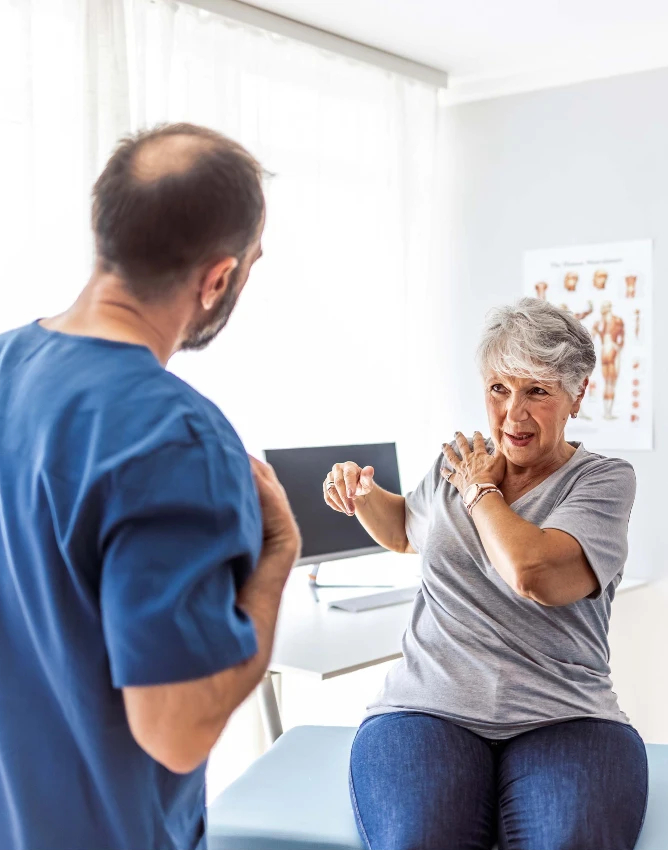 Premiere Patient-Centered Care
HMG's homelike setting helps put our residents' minds at ease so they can focus solely on recovering. Our return-to-home program is designed to handle obstacles residents may encounter when they are released from our care. The interdisciplinary team at HMG will evaluate all aspects of a resident's life to help develop a plan to ensure success when they return to home after therapy. Whether it's for daily visits, care conferences, or discussing release from therapy, we are here for our residents every step of the way.
Frequently Asked Questions
Depending on your personal needs, you may be provided with Physical, Occupational, and/or Speech-Language Therapy during your stay. In your first meeting with the Registered Therapist(s), they will complete an assessment of your functional status, including testing strength, range of motion, balance, and gait for PT, and ability to complete activities of daily living with OT. They will discuss your personal goals with you, and form an individualized plan of care specifically for you.
Our goal is to rehabilitate and recuperate each individual to their most appropriate level of care. Care needs will be discussed with the interdisciplinary team and physician, as well as the resident and their families to create an individualized and comprehensive approach to recovery and wellness.
The cost of care can vary depending on the level of care needed and the setting where the care is provided. To understand the costs, you should be prepared to discuss your finances openly and in detail with the facility's admissions staff. They will then be able to offer you guidance on payment details for Medicaid, Medicare, Managed Care/Health Insurance, and about paying privately.
Find Rehabilitation Near You